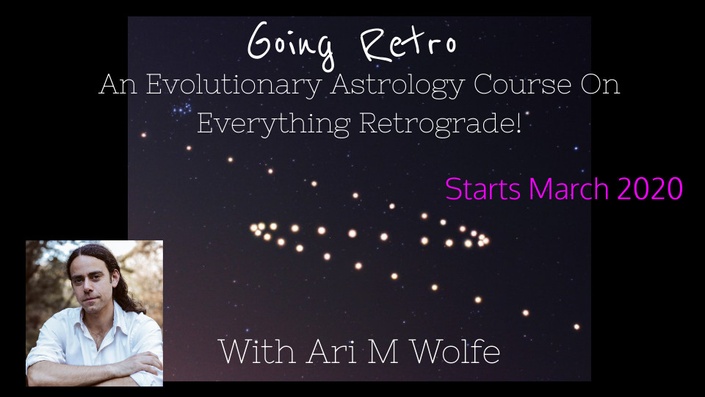 Going Retro
An Evolutionary Astrology Course on Everything Retrograde!
Welcome to Going Retro: An Evolutionary Astrology Course on Everything Retrograde!
The retrograde planets contain an immense depth of rich knowledge and insight into our personal and collective cycles of evolution. There's almost always at least one planet retrogrades in the sky and most of us have at least one or two retrograde planets in our natal charts. As common as it is, still, the retrograde archetype is highly misunderstood and sorely ignored for the great significance it holds.
This course will teach everything retrograde, going in depth into the various stations within the retrograde cycle and the meaning of each of the planets in their retrograde motions. Through these lessons students will gain greater insight and understanding for what retgorade planets reflect in the natal chart, and how to best utilize them for optimal growth in the transits.
All content will be launched by March 9th.
Part 1 Intro to retrograde
Lesson 1: Treatise on the concept of backwards and forwards through time and space.
Lesson 2: Astronomy of retrograde
Lesson 3: The Evolutionary meaning of retrograde planets, stationary direct and stationary retrograde motion
Lesson 4: Natal retrograde vs transiting retrograde
Part 2 The inner planets
Lessons 1-4: The inner planets: Mercury, Venus, Mars, Jupiter nataly and in transit
Part 3 The outer planets and nodes
Lessons 1-5: The outer planets: Saturn, Uranus, Chiron, Neptune and Pluto nataly and in transit
Lesson 6: Treatise on the retrograde movement of the Lunar Nodes
Live Q and A (recorded for those who miss it) - Saturday March 29 1:00 PM Pacific time.
Your Instructor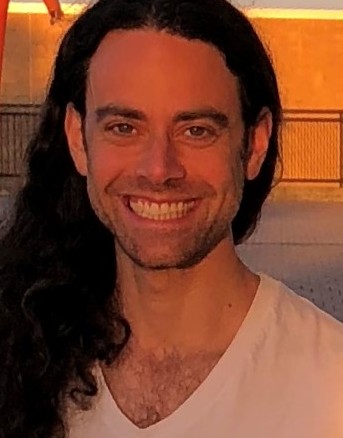 Ari Moshe is a teacher, astrologer, intuitive guide, father and musician. His devotion in life is to share harmony and forgiveness to support us all in living clear, wholesome lives with soul-awareness. Ari is trained in Evolutionary Astrology as taught by Jeffrey Wolf Green and has been teaching and counselig for many years. He wrote the forward to Green's Pluto book when it was republished in 2011 and wrote his own beginners guide that same year. Ari's astrological work has its roots in the EA lineage with its branches extended to express his own authentic and ongoing realization of truth. Ari calls his music Devotional Love Music and in 2019 birthed his first studio album "Freedom Is My Holy Name". www.arimoshe.com
Frequently Asked Questions
How long do I have access to the course?
Lifetime access! After enrolling, you have unlimited access to this course for as long as you like - across any and all devices you own.